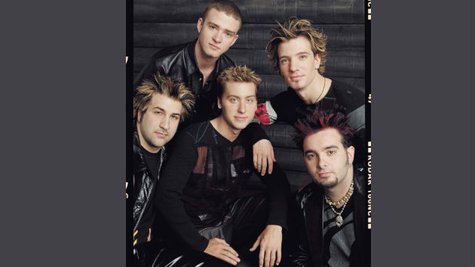 The rumor that Justin Timberlake would reunite with his old group 'N SYNC on Sunday's MTV Video Music Awards got everyone excited, but nobody knew for sure whether or not it was really happening. Now, Us Weekly magazine says it is, and what's more, it has details of what the performance will consist of.
A source has confirmed to Us Weekly that as of Friday, the reunion is a go, and that Justin will be joined on stage Sunday night by Lance Bass , Joey Fatone , Chris Kirkpatrick and JC Chasez to perform snippets of some of their biggest hits.
"They will reenact some of their greatest videos in a medley," claims a source, including "Bye Bye Bye," the one which featured the guys as puppets. In fact, that routine was re-created on Gl ee not that long ago. After that, says the source, Justin will sing he latest hit, "Take Back the Night," and receive the Michael Jackson Video Vanguard Award from his buddy Jimmy Fallon .
The last time 'N SYNC performed together on television was back in 2003 on the Grammy Awards. The last time they performed together period was in 2004 at a charity event.
Copyright 2013 ABC News Radio