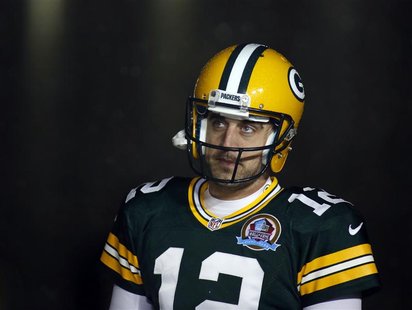 GREEN BAY, WI (LEARFIELD-WSAU) The Green Bay Packers have not said who they'll start at quarterback on Sunday at home against Atlanta -- but whoever it is, they hope to protect him a little better.
Last week, Green Bay was in the N-F-L's Top-10 in the fewest sacks given up with 25. That total is now 32, after Matt Flynn was sacked seven times in the Packers' 40-to-10 Thanksgiving Day loss at Detroit.
Rookie left tackle David Bahktiari said it's been a top priority to make the quarterback feel comfortable. That was after Aaron Rodgers was sacked a league-high 51 times in 2012. Rodgers only went down 18 times this season before he broke his left collarbone on a sack against Chicago on November fourth.
The offensive linemen and their coaches believe a stronger running game has helped cut down on the sacks. Guard Josh Sitton said defenses can no longer quote, "tee off every time knowing it's going to be a pass."
The Packers are 5-6-and-1, and they'll host an Atlanta team on Sunday that's 3-and-9.