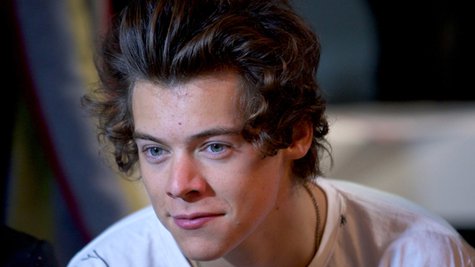 A brief hearing in London's High Court on Monday left One Direction heartthrob Harry Styles with a legal victory -- and some breathing room from the paparazzi.
The BBC reports Styles was granted a court order that will stop the shutterbugs from harassing him; his lawyer insisted it was the only way the 19-year-old would stop being followed by the aggressive photographers.
Attorney David Sherborne made clear the rule doesn't apply to the legions of Directioners out there. "This is not a privacy order," Sherborne told the court. "Mr. Styles is not trying to prevent fans approaching him in the street and taking photos. He remains happy to do that, as he always has."
The complaint apparently centered on a quartet of as-yet-unidentified U.K.-based paparazzi photogs -- working for a company referred to as "Paparazzi AAA" -- but will apply to other photographers seeking to get shots of Styles via home surveillance, or via following him closely by car or motorcycle. They're ordered to stay 50 meters away, the BBC reports.
As One Direction's popularity grows, so does, apparently, the boldness of the photographers clamoring for a snap of Harry -- or, for that matter, his band mates Niall Horan , Zayn Malik , Liam Payne and Louis Tomlinson . In November, Niall tweeted after a run-in at Los Angeles International Airport, "I hate the paps!! Just got dragged to the floor by some idiot with a camera !"
Justice Nicola Davies extended until January the temporary protection order she granted Styles last week. On January 13, there will be a further evaluation, the BBC notes.
Copyright 2013 ABC News Radio