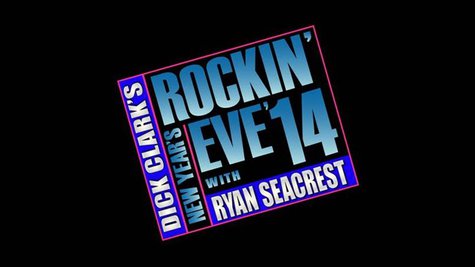 It's already been announced that Miley Cyrus will ring in 2014 in New York's Times Square on ABC's Dick Clark's New Year's Rockin' Eve with Ryan Seacrest. Now, she's got some company.
Joining Miley on December 31 will be Macklemore & Ryan Lewis , as well as Icona Pop and legendary New Wave icons Blondie . Ryan and Jenny McCarthy will host the festivities, including the traditional countdown to midnight. It's Miley who'll have the honor of taking the stage at midnight as the ball drops -- and no, not the "Wrecking Ball."
As previously reported, the West Coast Party segments of the special, hosted by Fergie, will feature everyone from Daughtry , Robin Thicke and Enrique Iglesias , to Jason Derulo , Capital Cities , The Fray , Jennifer Hudson and Fall Out Boy .
In a statement, Ryan said, "New York's Times Square is one of the most iconic places in the world to celebrate New Year's Eve. This year we once again will have megastars in our lineup including Macklemore & Ryan Lewis, Robin Thicke, Jenifer Hudson, Enrique Iglesias, Blondie, Miley Cyrus at midnight, and many more. We're going to have the country's biggest party."
Copyright 2013 ABC News Radio