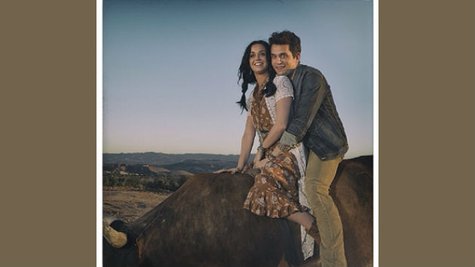 Back in August, Katy Perry was in Brooklyn, NY to close out the MTV Video Music Awards with her hit "Roar." Tuesday night, she was back in Brooklyn to join her boyfriend John Mayer onstage for a duet during his concert at the Barclays Center.
John introduced her as "the fantastic Miss Katy Perry," and greeted her onstage with a hug and a kiss. The two then performed "Who You Love," their new duet, the video for which just debuted on Tuesday.
The video features couples, including John and Katy, riding a mechanical bull, and as Katy explained on Good Morning America on Tuesday, "Relationships are kind of like riding a bull. You hold on for dear life. Sometimes you get a little buck here and there and sometimes you get things thrown at you, but you get back on."
"Who You Love" appears on John's album Paradise Valley.
Copyright 2013 ABC News Radio