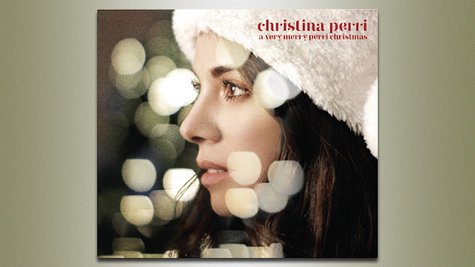 C hristina Perri is a huge fan of Christmas; last year, she put out an EP called A Very Merry Perri Christmas . But one of her original songs from that project -- "Something About December" -- is available right now this second as the iTunes free single of the week. The tune is a real family affair: she co-wrote it with her brother.
And speaking of family, Christina says this year, she'll be spending her favorite holiday surrounded by loved ones back in her hometown. "I'm gonna be in Philadelphia. I have to, there's no other place in the world I can be except Philadelphia on Christmas with my three thousand family members," she tells ABC News Radio. "So I'm just gonna do a very small Christmas with them."
Joining in the festivities will be Christina's beloved French bulldog Pistachio , who her mom and dad evidently are treating as a stand-in grandchild. When asked if she buys presents for the pooch each year, Christina laughs, "Uh, yeah! And my mom and dad go crazy on her. She's so fat right now, because she's been staying with my mom and dad. She's unrecognizable. It's awful!"

The "Jar of Hearts" singer has also just released her new single "Human" from her upcoming sophomore album Head or Heart, due March 11. The disc is available for pre-order starting December 31.
Copyright 2013 ABC News Radio