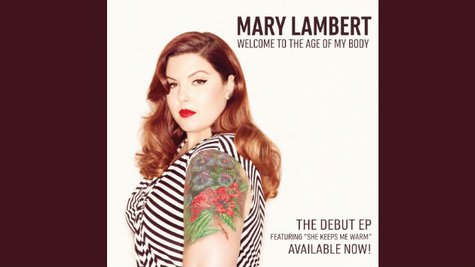 Mary Lambert , the woman who sings the hook on Macklemore & Ryan Lewis ' Grammy-nominated hit "Same Love," is stepping into the spotlight herself. She's just released a new EP, called Welcome to the Age of My Body , which is now available on iTunes and Amazon.
The four-song EP features " She Keeps Me Warm, " an expanded version of the hook from "Same Love," which she initially wrote in just two hours. The song was inspired by Lambert's experience growing up gay in a Christian household.
Mary, who is also a poet who released her first book of poems, 500 Tips for Fat Girls , this past July, is working on a full-length album. And if "Same Love" wins the Grammy for Song of the Year in January, she'll get a trophy along with Macklemore & Ryan Lewis , because she's listed as one of the co-writers on the track.
Copyright 2013 ABC News Radio