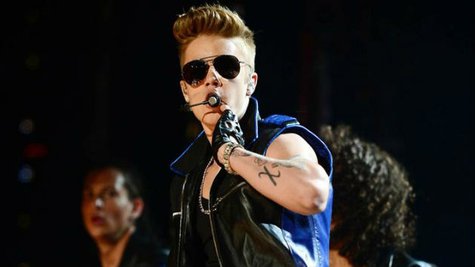 Well, Justin Bieber certainly dropped a bombshell on Christmas Eve: he announced that he's retiring. Chances are he wasn't serious, but if his goal was to draw attention to himself just before the holiday, he accomplished it.
Justin wrote to his nearly 48 million Twitter followers on Tuesday night, "My beloved beliebers I'm officially retiring."
About an hour later, the 19-year-old pop star posted another tweet , probably related to the first one: "The media talks a lot about me. They make a [sic] up a lot of lies and want me to fail but I'm never leaving you, being a belieber is a lifestyle."
Signaling that the retirement talk might have been an exaggeration on his part, he continued , "Be kind loving to each other, forgive each other as God forgave us through Christ Merry Christmas IM HERE FOREVER."
The tweets follow Justin's recent claim to a Los Angeles radio station that he's quitting the music biz. After that interview, a source close to the singer told ABC News Radio that Justin was just kidding around.
Justin's been awfully busy lately for a guy who has retirement on the brain. Earlier this week, he released Journals , a collection inspired by his Music Mondays program, on iTunes. And his concert documentary, Believe , opened Christmas Day.
Copyright 2013 ABC News Radio