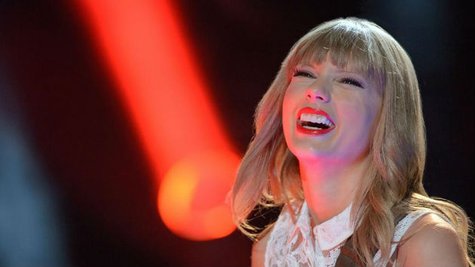 In addition to thrilling fans worldwide with her RED tour, Taylor Swift also spent a lot of time in 2013 giving back. That's why she tops this year's list of the most charitable celebrities, issued annually by the non-profit organization DoSomething.org.
Each year, DoSomething.org, which encourages young people to get involved in social change, releases a list of its top 20 "Celebs Gone Good," and Taylor's #1 this year, as she was last year. Among her philanthropic work in 2013: donating $100,000 to the Nashville Symphony orchestra, and performing at a gala benefit in London to help homeless youth.
Number two on the list is One Directio n who, among other things, raised thousands of dollars for cancer research and did volunteer work in Ghana. Beyonce is number three: she headlined a charity concert in London for women's rights, among other activities.
Other musicians on the list include Macklemore & Ryan Lewis , Alicia Keys , Miley Cyrus , Demi Lovato and Justin Bieber .
DoSomething.org puts together its list each year based on nominations from the public, the stars' rankings on IMDB.com, and information from a panel of entertainment journalists.
Copyright 2013 ABC News Radio