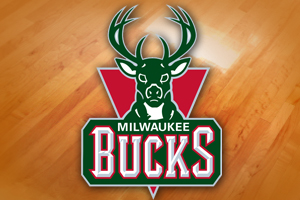 NEW YORK, NY (WSAU) Milwaukee Bucks' forward Larry Sanders is listed as probable for tonight, as the Bucks take on the New York Knicks at Madison Square Garden. Sanders, the N-B-A's leading shot blocker, sat out Wednesday night's 16-point home loss to Chicago with an illness.
Veteran Samuel Dalembert started in Sanders' place against the Bulls and had 14 points, a season-high 13 rebounds, and four blocks. Dalembert is playing himself back into shape after he fell out of favor with former Bucks' coach Scott Skiles earlier in the season.
Current coach Jim Boylan uses both Sanders and Dalembert in the post, with Ekpe Udoh as a backup. Boylan says his front-liners need to be more physical on the defensive end, after Milwaukee gave up 66 points in the paint to Chicago on Wednesday night. Boylan says the Bucks are long and slender up front and quote, "We need to have some guys who can pound a little bit."
The Bucks are 8-and-4 since Boylan took over for Skiles in January. Tonight, they'll play a hot Knicks team that's 28-and-15. New York is coming off home victories over Atlanta and Orlando in which Carmelo Anthony scored 42 and 20 points respectively. Former Marquette guard Steve Novak hits 44-percent of his three-point attempts for the Knicks. That's the third-best in the N-B-A.