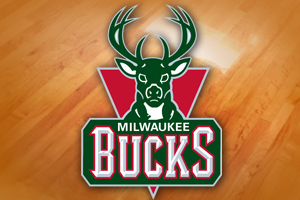 NEW YORK, NY (WSAU) It was two totally different halves for the Milwaukee Bucks in a 96-86 loss to the Knicks Friday night. The Bucks led at half 53-47 and built the lead to a dozen points in the fourth quarter, then started missing shots.
New York clamped down on defense and Carmelo Anthony scored 25 points, giving him 31 games in a row with 20 or more. The Bucks shot 32 percent in the second half and were held to just 13 points in the third period. It was New York's third win in a row.
Ersan Ilyasova led Milwaukee with 19 points and seven rebounds. Monta Ellis and Brandon Jennings combined for another 30, but both players had bad shooting nights.
Milwaukee hasn't won a game this year where it scored less than 90 points.
The Knicks honored former New York City Mayor Ed Koch during a first-quarter time out. Koch had died at the age of 88 yesterday from congestive heart failure.