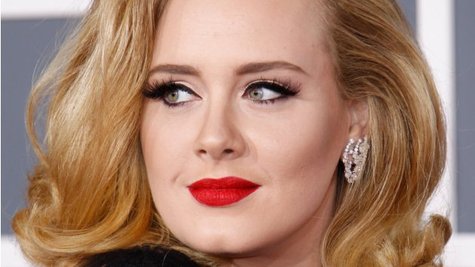 Never let it be said that Adele doesn't appreciate the sacrifices her mom made for her. The British paper The Mirror says that the singer has gifted her mother Penny with a luxury apartment in an upscale area of London.
According to the paper, land registry records show that Adele has transferred ownership of her apartment, in London's fashionable Notting Hill area, to Penny, who raised her in a cramped flat while holding down two jobs to support them. The apartment is estimated to be worth just under a million bucks.
The Mirror reports that Adele won't miss that apartment, since she has so many other places to live. The paper claims that the singer owns a residence in North London worth more than eight million bucks, an apartment in southwest London that's worth $1.7 million dollars and a home in Brighton, England that's worth close to four million bucks.
In other Adele news, the singer, who has spoken in the past about her terrible stage fright, is allegedly receiving hypnotherapy so she'll be able to go on stage at the Academy Awards. The British paper The Sun reports that Adele's been having "panic attacks" because she's so nervous about singing her Oscar-nominated James Bond theme "Skyfall" at the Oscars on February 24.
A source told the paper, "She has been rehearsing for the show with an orchestra, but all the preparation in the world isn't enough to keep her calm. She was so nervous before last year's Grammys that she was sick before going on stage. She doesn't want a repeat of that."
Copyright 2013 ABC News Radio