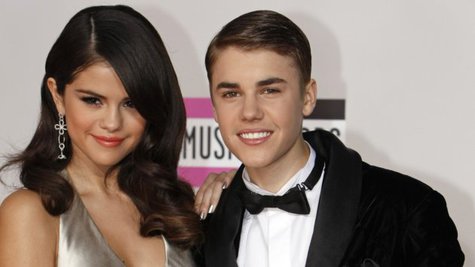 There's another twist in the Justin Bieber - Selena Gomez saga. Selena was photographed leaving Justin's home Saturday morning, sparking rumors that they've reconciled again.
X17Online.com has posted pictures of Selena at Justin's Los Angeles home after reportedly spending the night there. The website's photographer is quoted as saying, "Selena looks like a young girl in love. And obviously Justin's trying to win her back -- sending her home in his car and everything -- giving her the royal treatment."
The couple had reportedly split late last year following a fight in Mexico. Justin even included a song about the breakup on his Believe Acoustic album.
Copyright 2013 ABC News Radio