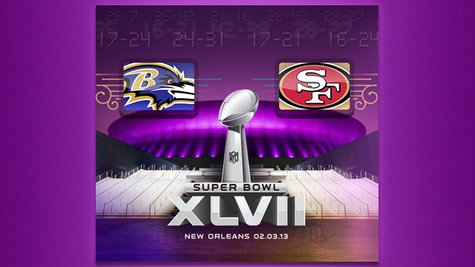 Super Bowl 47 at New Orleans' Superdome on Sunday opened with a pair of powerful performances from Alicia Keys and Jennifer Hudson .
Alicia, wearing an elegant maroon dress with a gold neck ring as she sat in front of a white piano, played a no-frills version of "The Star-Spangled Banner." And yes, she sang it live.
After singing the final lyrics, "O'er the land of the free, and the home of the brave," she added an additional line: "Livin' in the home, home of the brave."
Prior to Alicia's rendition of the national anthem, Jennifer Hudson joined the chorus of Newtown, Connecticut's Sandy Hook Elementary School for a stirring performance of "America the Beautiful." They all wore green ribbons in memory of the students and staff members who died during the shootings at Sandy Hook Elementary School in December.
Jennifer wore a tight black leather shirt and a white skirt for the occasion.
Towards the end of CBS' lengthy pregame coverage, Matchbox 20 performed their hit "She's So Mean." OneRepublic was also featured at the NFL Tailgate Party.
Copyright 2013 ABC News Radio