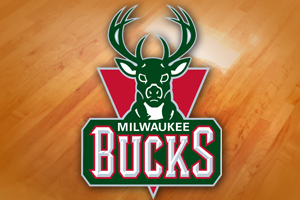 DENVER, COL (WSAU) The Milwaukee Bucks are gearing up for a short two-game Western road trip this week. The Bucks will play at Denver tonight and Utah on Wednesday night before heading home for three Eastern Conference games.
The Bucks are getting ready to face a hot Nuggets' team that won six-in-a-row, after a three-point overtime win over Oklahoma City. Former Bucks' coach George Karl is in his ninth year at Denver – and he's 11-and-5 against his old team. The Bucks are only 8-and-33 all-time in the Mile High City – and they've lost 10 straight at Utah, with their last victory coming in October of 2001.
Milwaukee is coming off four games in five nights in which they went 2-and-2. The Bucks topped Orlando at home by nine points on Saturday night.
The Bucks remain three-and-a-half games behind Chicago for first place in the N-B-A's Central Division. And Milwaukee remains in the seventh playoff spot in the Eastern Conference, a game behind sixth-place Atlanta.