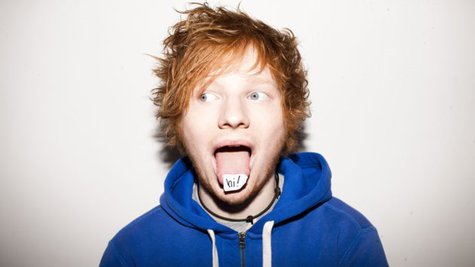 If Ed Sheeran were to bet on who's going to win the Grammy for Song of the Year, his money would not be on himself . Ed predicts that come this Sunday night, he'll lose the Song of the Year Grammy, for which he's nominated, to fun. 's "We Are Young."
"I'm pretty sure fun. will win. I think that song is great... there was no other song bigger than that last year, and if you were gonna go by that, they'll win... I'm usually good at calling these things," Ed says during an interview with MTV . But the British singer/songwriter says he wouldn't be too upset, because he's a big fan of the band. "I've got the fun. album. I think fun. are great," he tells MTV.
Ed's nominated for his song "The A Team," and in addition to "We Are Young," the competition includes Carly Rae Jepsen 's "Call Me Maybe," Kelly Clarkson 's "Stronger" and the song "Adorn" by R&B star Miguel . While Ed says he hasn't really gotten into Miguel yet, he adds, "I've been told that I'm gonna love him."
But whether or not Ed goes home with an actual Grammy award, there's a 100 percent chance he'll commemorate the occasion with a tattoo of the award logo. Ed tells MTV, "I'm gonna get a Grammy tattoo if I win a Grammy. I'm gonna get one anyway. A nomination, man, it's the s**t."
Copyright 2013 ABC News Radio