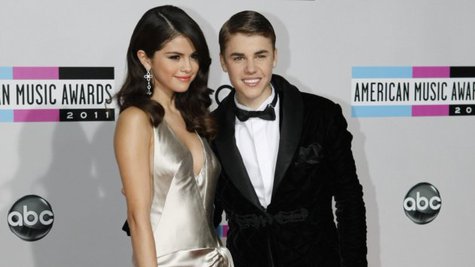 What's the relationship status of Justin Bieber and Selena Gomez ? It's "complicated," according to E! News sources.
E! News reports the ex-couple has been in contact the past few weeks, and they hung out Saturday night at a private concert featuring a girl group called YLA in West Hollywood.
A source says, "They are on good terms and hanging out. But they are not back together."
Over the weekend, X17Online.com posted pictures of Selena at Justin's Los Angeles home after reportedly spending the night there. They reportedly split late last year following a fight in Mexico.
Copyright 2013 ABC News Radio