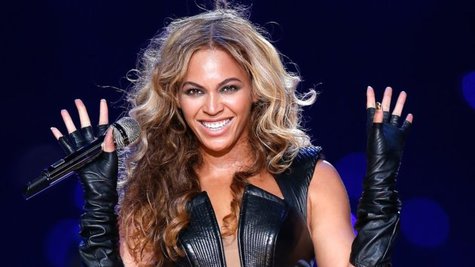 Beyonce 's Super Bowl halftime show performance was electrifying, but it did not cause the stadium's power outage that followed shortly after.
That's what NFL Commissioner Roger Goodell said during a press conference on Monday about Sunday night's power outage at the Mercedes-Benz Superdome in New Orleans that killed lights, darkened the scoreboard, halted escalators and knocked out air conditioning shortly after the start of the third quarter, delaying the game for 34 minutes.
"There's no indication at all that this was caused by the halftime show," Goodell said. "Absolutely none. I know that's been out there, to say that Beyonce's halftime show had anything to do with it. That's not the case from anything we have at this point."
A representative from the Superdome's management company also spoke at Monday's press conference with Goodell and said the halftime show was on a separate generator and wasn't drawing power from stadium sources.
"The halftime show was run on 100 percent generated power. That means it was not on our power grid at all," the rep said. "All we know is we had an interruption in service."
Copyright 2013 ABC News Radio