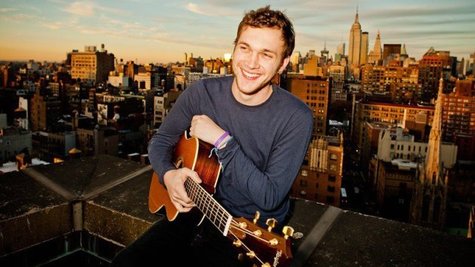 What could possibly improve the huge hassle of air travel? How about the sweet sounds of Phillip Phillips singing his smash hit "Home"? That's what JetBlue passengers traveling through New York's JFK Airport will experience on February 18, when Phillip becomes the latest participant in the airline's exclusive concert series, "Live from T5."
The show, which starts at 3 p.m. ET at JFK's Terminal 5, will feature Phillip performing tunes from his debut album The World from the Side of the Moon , including "Home." Unfortunately, it's taking place beyond security, so only ticketed JetBlue customers and contest winners will be able to attend the free show.
"I spend so much time running through airports," said Phillip in a statement. "It will be nice to stop and perform and meet some fans."
Other artists who've performed at the "Live from T5 concert" series include Daughtry , Taylor Swift , Sarah McLachlan and James Blunt , among others.
Copyright 2013 ABC News Radio