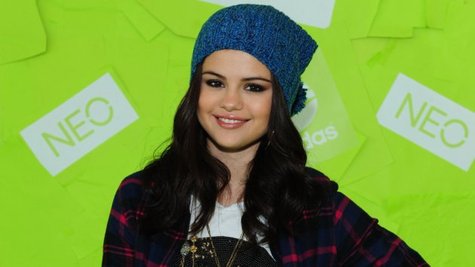 Selena Gomez was in New York City on Wednesday to attend a runway show for the adidas NEO clothing brand, with which she recently signed a three-year deal. But the event was marred by the appearance of protesters who decided that she'd make a great target.
According to E! Online , activists from the United Students Against Sweatshops group positioned themselves outside the fashion show venue, and displayed a banner reading, "Selena: Don't be an Ambassador for Sweatshops." There have been accusations that adidas has used sweatshop workers in factories overseas.
However, the incident didn't seem to trouble Selena, who, according to Hollywood Life , enjoyed a front row view for the show and afterwards thanked everyone who attended. Post-event, Selena didn't mention the protest at all when she tweeted , "Amazing show for @adidasNEOLabel tonight!! They looked amazing."
Meanwhile, one person who isn't protesting Selena is Pattie Mallette , the mother of Selena's ex, Justin Bieber . During an interview on Thursday's Today Show , Mallette was asked if she wanted Selena and Justin to get back together. " You know, I just try and support whatever [Justin]'s wanting and I think [Selena]'s a sweetheart," she replied. "And whatever they decide is great."
Copyright 2013 ABC News Radio