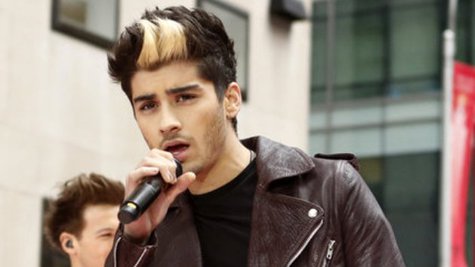 Girls, you can exhale now: Zayn Malik isn't leaving One Direction .
Various reports had stated that the boy bander had become disillusioned by fame, especially in recent days, when he's been raked over the coals by the British tabloids for allegedly cheating on his girlfriend Perrie Edwards , of the girl group Little Mix , with a stripper-turned-waitress.
Zayn was allegedly "in a daze," claimed the reports, and wanted to quit the group because he missed his family. But don't worry...it ain't happening.
A rep for the band told Glamour magazine's U.K. website , "It's completely untrue, Zayn isn't leaving the band."
Even if Zayn did want to leave the band, it would be difficult for him to do so. According to the British paper The Sun , the boys are under contract to stick together for at least three years, releasing an album a year, after which they will get a huge payday. If one of them leaves, however, the rest of them forfeit the cash.
One Direction's world tour kicks off at the end of this month.
Copyright 2013 ABC News Radio