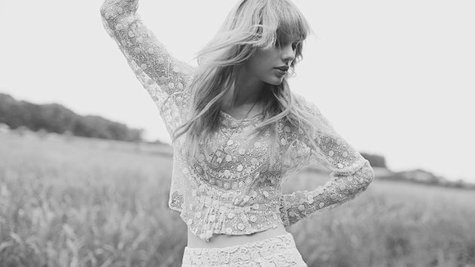 Taylor Swift has signed on to perform at the Brit Awards February 20 at London's O2 Arena. The show is England's answer to the Grammys, and Taylor's a nominee for Best International Female going up against Alicia Keys and Rihanna , among others.
Taylor's Brits performance slot means that -- awkward! -- she'll be in the same room as her ex-love interest Harry Styles . He's slated to perform on the show with One Direction .
In other Taylor news, she and American Greetings are giving you the chance to personalize and send cards to the ones you love while on the go. The Taylor Swift Greeting Card Mobile app is now available in the iTunes store and on Google Play, and it offers a wide array of greeting cards for Valentine's Day, birthdays and more.
The new line of cards were inspired by the images and design of Taylor's latest album, Red . Taylor has been creating her own line of cards through American Greetings for the past three years. Users can send digital versions of Taylor's paper gift cards to recipients through text message, email, Facebook or Twitter.
"Sending a card has always been one of my favorite ways to let people know I'm thinking of them," says Taylor. "I love that I can share this new card experience with my fans and give them a fun and easy way to reach out to the people they love."
Copyright 2013 ABC News Radio