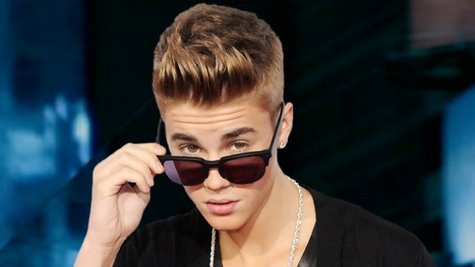 This weekend, Justin Bieber will show off his comedy chops when he serves as both the host and the musical guest on Saturday Night Live . "The cast is awesome. So positive. Make the process fun. I'm excited. Laughed all day today but gonna be a lot of work. We ready!" the singer tweeted . "am i nervous? yep. #outofmyelement . but im excited."
"i promise u...u r going to laugh," Justin tweeted. And on Friday, as a huge blizzard approached New York, he kept a positive attitude. "now a blizzard is coming. no issue. Im Canadian," he wrote.
So what can we expect from Justin's stint on the show? Well, reportedly, nothing in his life is off limits as far as jokes are concerned. In addition, Yahoo's Omg! reports that this monologue will be Valentine's Day themed, and the two songs he'll perform are "As Long as You Love Me" and his new one, "Nothing Like Us," inspired by his breakup with Selena Gomez .
Of course, Justin is far from the only performer ever to fill both roles on the legendary comedy show. Bruno Mars , Justin Timberlake , Taylor Swift , Britney Spears , Garth Brooks and Jennifer Lopez , among others, have also pulled double duty on SNL. And at age 18, he's not even the youngest person ever to do it -- that honor belongs to Britney, who was slightly younger than The Bieb is now when she did it back in 2000.
Justin has appeared quite a bit on Saturday Night Live over the years. In 2010, he was the musical guest, and appeared in two sketches, as well as in Tina Fey 's monologue. In 2011, he was a surprise guest on a revival of Church Chat , the '80s skit featuring Dana Carvey as the sexually-repressed Church Lady. He also popped up a guest-star in the 100th SNL digital short, along with his mentor Usher and his comedy hero, Will Ferrell .
Copyright 2013 ABC News Radio