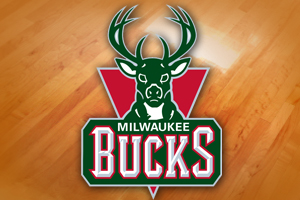 MILWAUKEE, WI (WSAU) The Milwaukee Bucks have lost four straight for the first time since early January when Scott Skiles walked out the door. New coach Jim Boylan blamed a lack of defense, as the Bucks fell to Washington 102-to-90 at the B-M-O Harris Bradley Center.
Rookie Bradley Beal had a season-high 28 points off the bench for the Wizards. The Bucks allowed them to shoot almost 57-percent, the highest by a Milwaukee opponent this season. The Bucks were down by three after the third period, but the Wizards outscored Milwaukee by nine in the final quarter.
Milwaukee was again without its top shot-blocker, Larry Sanders. He has missed three straight games with a back injury. Samuel Dalembert started at center, but he got in early foul trouble and play just 17 minutes.
Monta Ellis recovered from a bad game against Detroit on Saturday. He had 24 points, eight assists, and seven rebounds. But Bucks' guard Brandon Jennings has only shot 25-percent in his last two games, and scored just seven against Washington.
The Wizards won their fourth straight – and they won their first Eastern Conference road game in 15 tries. It was Milwaukee's sixth loss in its last seven. During that stretch, the Bucks fell into the eighth-and-final playoff spot in the N-B-A's Eastern Conference.
And they only have a three-game lead over ninth-place Philadelphia, which plays at Milwaukee tomorrow night. Bucks' center Larry Sanders will get a fresh opinion on how to treat the lower back contusion he suffered a week ago against Denver. The third-year pro said his back did not seem to be healing – and he's never had so much pain from bone bruises. Sanders fell hard to the floor at Denver, but a bone scan did not show anything broken. Bucks' coach Jim Boylan said the team would probably make arrangements to see a doctor. For now, he's still listed as day-to-day. Sanders has blocked at least one shot in his last 33 games – and he's averaging just over three blocks a game with eight-and-a-half points and eight-and-a-half rebounds.