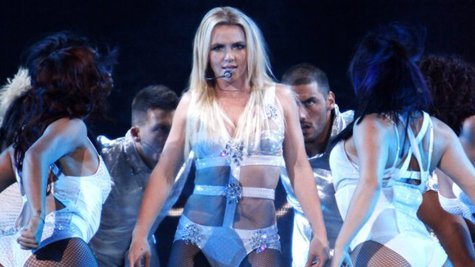 If Britney Spears ' in-the-works deal for a Las Vegas residency ends up happening, the singer will be cashing a $30 million paycheck minimum, according to a new report.
Robin Leach of The Las Vegas Sun reports that the deal, which would see Britney headlining at the 7,400-seat PH Live theater at Planet Hollywood Hotel & Casino, is "inching closer to reality." The two-year deal would pay Britney a minimum of 30 million bucks, but apparently one sticking point is just how many weekends Britney would perform over those two years.
According to Leach, Caesars Entertainment, which would promote the residency, wants Brit to perform 35 weekends total over two years. However, Britney's management and agents want to do 45 weekends. Either way, that setup would mean that Britney wouldn't have to actually live in Las Vegas: she could jet in and out each weekend.
Leach adds that the deal would also include appearances by Britney at various nightclub properties around Vegas owned by Caesars. Should everyone sign on the dotted line, the residency would begin later this year, to coincide with the release of her new album, which she's currently in the studio recording.
Copyright 2013 ABC News Radio