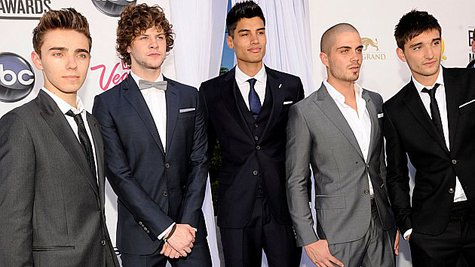 The Wanted and One Direction have been going head-to-head for awards over the past year, but One Direction always seems to win...until now. The Wanted has finally trumped the 1D boys at the Virgin Media Awards, which were voted on by more than a million fans.
When the results were tallied, the Wanted won Best Group over One Direction...by just .08 percent. Still, the Wanted was thrilled by the win, tweeting , "This is amazing, thank you so much to every one of you that voted like maniacs you frikking rock!!"
Other Virgin Media Awards winners included The Wanted's pal Justin Bieber , who took the Best Solo Artist and Best Album categories, and Katy Perry , whose video for "Wide Awake" was named Best Music Video.
After a breakthrough 2012, which saw them finally crack the U.S. market, The Wanted has a big 2013 planned, with a new album, a tour and a reality show on E!.
Copyright 2013 ABC News Radio