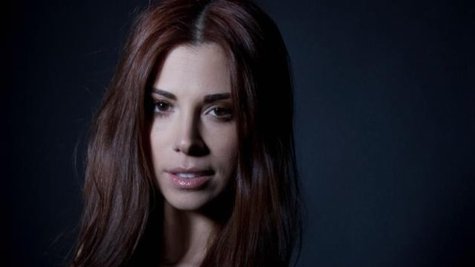 What was the song that amateur musicians everywhere were trying to learn how to play last year? Apparently, it was Christina Perri 's Twilight love theme "A Thousand Years." The romantic ballad has just won the 11th annual Song of the Year Award from Musicnotes.com , an online store for sheet music.
"A Thousand Years" was the best-selling sheet music on the site in 2012. Christina and her co-writer, David Hodges , will receive the award.
In a statement, Christina said, "'A Thousand Years' was one of my favorite songs to write, and a favorite, for sure, of mine to sing. I meant every word." She added, "I believe in love, and I believe that one day we all might find that one person that we'll love for eternity. I also adore everyone's covers and hearing everyone's spin on the song. It's special to me in every way."
Previous recipients of the Song of the Year award include Adele 's "Someone Like You," Christina Aguilera 's "Beautiful," Plain White T's "Hey There Delilah," Vanessa Carlton 's "A Thousand Miles" and Journey 's "Don't Stop Believin'."
Copyright 2012 ABC News Radio