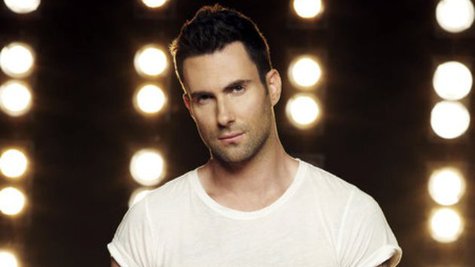 Hey ladies...on February 14, which celebrity would you want to be your valentine? Well, Jewish women have spoken, and they want Adam Levine .
A poll of Jewish single women conducted by the Jewish online dating site Jewcier.com asked them to name their ideal Jewish celebrity valentine, and the frequently-shirtless Maroon 5 singer came in #1 by a huge margin: he got 55 percent of the vote. Coming in at #2 was actor Joseph Gordon-Levitt , and he only received 25 percent of the vote.
As far as Jewish single men responding to the poll are concerned, their ideal Jewish celebrity valentine is supermodel Bar Rafaeli , most recently seen in that GoDaddy Super Bowl commercial. Number two on that list was Mila Kunis , followed by Scarlett Johansson . In all, more than 2,500 Jewish singles took the poll.
While Adam is Jewish, he's more spiritual than he is religious. He told The Jewish Chronicle that at age 13, when his dad asked him if he wanted to have a bar mitzvah -- the traditional Jewish rite of passage for boys -- he said no.
Copyright 2013 ABC News Radio