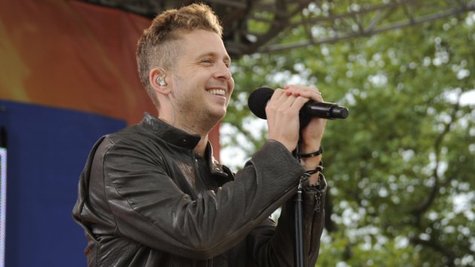 Valentine's Day is the perfect day for a music fan to reflect on his or her favorite love songs. OneRepublic frontman Ryan Tedder has fond memories of Aerosmith 's first number-one hit: 1998's "I Don't Want to Miss A Thing," from the movie Armageddon .
Tedder says that at the time the song was released, "I think I was like a senior in high school, and was like interested in like two or three girls, and that song like made me an absolute wreck. You know, because you're 17 and hormonal and whatever."
He praises acclaimed songwriter Diane Warren for writing the tune. Of course, Ryan has written some pretty memorable love songs too, like Leona Lewis ' "Bleeding Love" and Beyoncé 's "Halo."
Copyright 2013 ABC News Radio