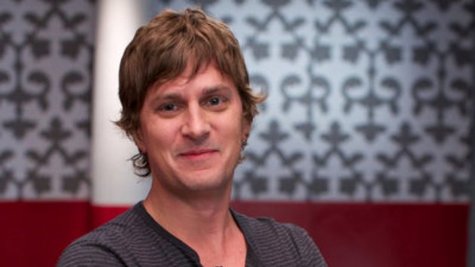 Matchbox Twenty 's Rob Thomas is one of the few guys who doesn't have to worry too much about getting his wife something for Valentine's Day...because it's more about what she's going to give him. See, Rob's birthday just happens to be February 14.
Rob, who's currently on tour with Matchbox Twenty, says his wife Marisol will come out to join him on the road to participate in a joint Valentine's Day/birthday celebration. "I think that we just kind of put equal measure of effort into both," he tells ABC News Radio. "It's my birthday. It's Valentine's Day. We're both going to be together. We're both going to be out celebrating, having dinner together anyway. So it doesn't become more about either one of those things."
Rob, a true romantic, adds, "It just kind of becomes about the two of us making sure we're together so we can make a night of it."
Actually, Mari and Rob usually end up enjoying many nights together when he's on tour. "She'll come out for a week or two, and then come back for a week or two, and then go out for a week or two," says Rob.
But why doesn't she just stay on tour with him, instead of going back and forth to their home in New York? Because of their pets. "I think it would drive our dogs crazy to have them live on the road the entire time," Rob laughs.

Matchbox doesn't actually have a show on Thursday, so Rob and Mari will be celebrating his 41st birthday, and Valentine's Day, somewhere in Ohio, between concert dates.
Copyright 2013 ABC News Radio