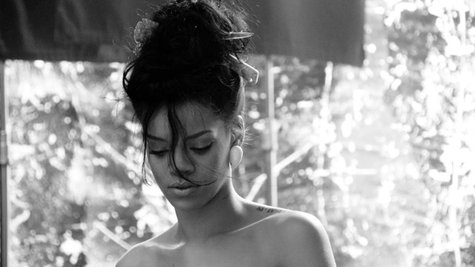 Fast & Furious 6 star Vin Diesel wished his Facebook fans "Happy V Day" with a cover of Rihanna's slow and somber Unapologetic single "Stay."
The clip, posted Thursday, features a sort of cameo by Rih, whose official "Stay" visual is projected onto a wall next to Vin. So while she sings from her big, white bathtub in the original music video, Vin joins her from behind his microphone stand, karaoke style.
In his button-down shirt, jeans and blazer, it seems that poor Vin was all dressed up with no place to go on Valentine's Day. He keeps a straight face throughout the dimly lit clip -- and yes, he sings the sad song from beginning to end.
Copyright 2013 ABC News Radio