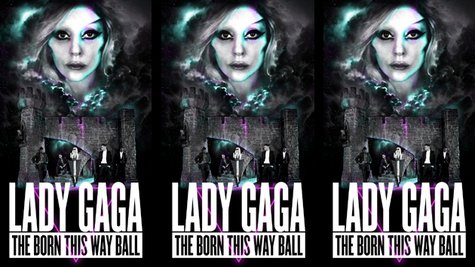 Yes, the fact that Lady Gaga has suffered a tear in her hip and has had to cancel the final 21 dates on her Born This Way Ball tour is pretty sad, both for Gaga and for her Little Monsters. But the good news is that the singer should be able to make a full recovery in three to six months.
Dr. Alexis Colvin , an orthopedic surgeon specializing in sports medicine at Mount Sinai Hospital in New York City, tells ABC News Radio that the surgery that Gaga will likely undergo to repair the tear in the labrum of her hip is the type where you go home the same day. Then, says Dr. Colvin, " You're on crutches for about two to four weeks afterwards...usually you start physical therapy pretty quickly, usually with a week after the surgery."
Colvin, who has not treated Gaga, adds, "I would say she would be back to, starting to train to do dancing again anywhere between three to six months."
But what is a labral tear, anyway? Colvin explains, "The hip, you can think of as a ball and socket joint. The coating of the joint is cartilage but there's another structure called the labrum which lines the socket of the cup. And what happens is that if you tear that, it can be pretty painful and can restrict you from doing activities."
What could have caused Gaga to suffer an injury so serious that it would, as she said on Twitter, render her unable to walk? "In her case, most likely, it was just a repetitive overuse injury," explains Colvin. "I mean, essentially she's like an athlete, except she sings, and that probably led to the tearing of the labrum."
While Gaga and Little Monsters everywhere might be upset now, Dr. Colvin says they should be happy that with advancements in medical technology, treating a labral tear isn't as difficult as it used to be.
"It's a relatively quick recovery compared to the surgeries that we used to have to do for this type of injury," the doctor explains, adding, "Usually most people can go back to full activity without, um, significant problems. So, she's gonna get there. It's gonna take some time but she should be able to make a pretty full recovery."
One possible upside to the cancellation: perhaps now Gaga will be able to complete her new album ARTPOP and release it earlier than expected.
Copyright 2013 ABC News Radio