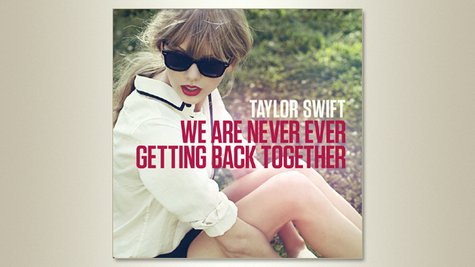 Valentine's Day may be for lovers, but in the U.K., it seemed like a day to get out all your animosity towards your ex.
According to the British paper The Independent , the most popular song on the British karaoke site LuckyVoice.com on Valentine's Day was Taylor Swift 's "We Are Never, Ever Getting Back Together." The second most popular song was Shontelle 's heartbreak ballad "Impossible" -- which has become popular in the U.K. because the latest winner of X Factor, James Arthur , scored a hit with it.
Adele 's classic breakup song "Someone Like You" was the third most popular song on the karaoke site. Also in the top ten, unsurprisingly: Beyonce 's "Single Ladies"
However, there was some hope among karaoke singers on Valentine's Day that some day, love would find them. The top 10 songs also included One Direction 's "What Makes You Beautiful," Carly Rae Jepsen 's "Call Me Maybe" and, of course, Journey 's "Don't Stop Believin.'"
Copyright 2013 ABC News Radio