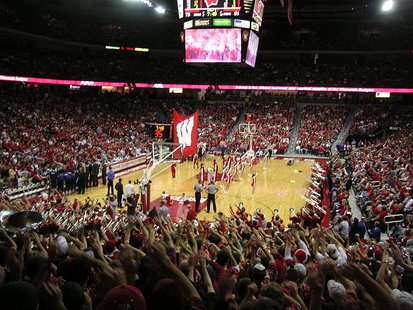 MADISON, Wis. (WSAU) - According to the Sagarin Ratings, the Wisconsin Badgers have played the second-toughest schedule in the country and it doesn't get any easier this afternoon.
The Badgers host 13th-ranked Ohio State at the Kohl Center in a Big Ten Conference showdown with a noon-time tipoff. Wisconsin is 4-2 versus ranked teams in the Big Ten and the Badgers are the only team in the country with multiple wins over opponents ranked in the AP top 4.
Both the Badgers and the Buckeyes bring 8-4 conference records into the contest. Wisconsin is ranked number-20 and carries an overall 17-8 record.