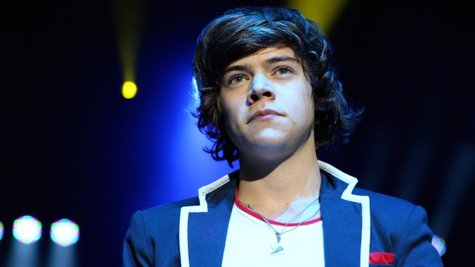 One Direction 's Harry Styles says he's doing "good" since he and Taylor Swift broke up.
Harry addressed his brief romance with Taylor -- and her apparent dig at him during the Grammys -- while speaking with London's Capital FM on Sunday.
You may recall that during her performance at the Grammys of "We Are Never Ever Getting Back Together," Taylor employed a British accent as she said the line, "So he calls me up and he's like, 'I still love you.'"
How did Harry feel about that? He told Capital FM , "She's a great performer and she always performs great. She's always good on the stage. She's been doing it a long time. She knows what she's doing on stage. It was just another good Taylor Swift performance. It was good."
Harry says he can understand why people have taken an interest in their relationship and breakup. He said, "I understand why people would wanna know stuff like that, I get it. If someone does stuff like that then I wanna know about it, too. I guess it just kind of...it is what it is I guess."
Copyright 2013 ABC News Radio