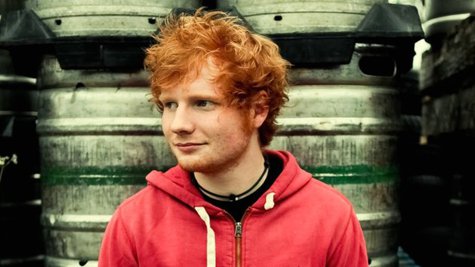 If you thought Ed Sheeran and Taylor Swift were close before, just think how much closer they'll be when they start living in the same city. Ed's planning to move to Nashville, Tennessee, which is where Taylor lives when she's not touring the world.
Taylor isn't the reason why Ed's "setting up shop" in Nashville, though. He tells MTV he likes the fact that there's so much music there -- of all genres, not just country -- and the fact that, for a British guy, it seems rather exotic.
"Nashville is wicked. It's like a proper music community, but it's also quintessentially American," Ed tells MTV. "You bump into people there with cowboy hats that spit in jars and call you 'boy.' I just love that."
Ed also tells MTV that his next album, the follow-up to the criticially-acclaimed debut album + [plus] , is "pretty much finished," but he won't release it until 2014. Right now, he says that the new disc is a "happier album" than his debut, but warns, "Maybe something really bad will happen within the next nine months and I'll write about that."
Copyright 2013 ABC News Radio