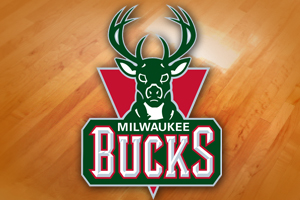 BROOKLYN, NY (WSAU) Joe Johnson hit a jumper at the final buzzer, to give the Brooklyn Nets a 113-to-111 overtime victory over the Milwaukee Bucks last night in the Big Apple. Johnson also sent the game to overtime with a three-pointer, as the Nets ended 13 straight losses to Milwaukee.
Former Buck Keith Bogans opened the extra period with a three. The Bucks scored six unanswered points before Bogans hit another trey to tie the game with 1:03 left. Milwaukee could not take the lead after Brandon Jennings hit a jumper that rimmed out – and Johnson then closed it out with a step-back jumper over Luc Richard Mbah a Moute.
There were 18 lead changes and seven ties throughout the game. Johnson scored 24 for the Nets, who won their third straight. Jennings scored 34 for Milwaukee, and Larry Sanders returned after missing four games with a deep back bruise. He had 14 points, eight rebounds, and six blocked shots.
Milwaukee has lost five of its last six – and their lead for the final Eastern Conference playoff spot is now down to three-and-a-half games.
The Bucks will close out a home-and-home series with the Nets tonight at the B-M-O Harris Bradley Center.