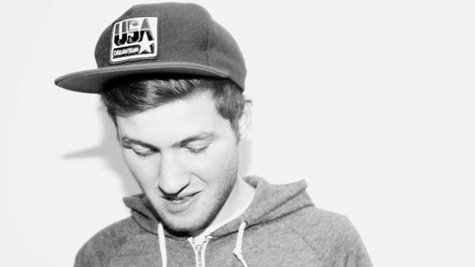 You've probably never heard "Harlem Shake," the song by the producer known as Baauer, on the radio, but you've certainly heard it on YouTube: it's the soundtrack to all those viral "Harlem Shake" dance videos . And that YouTube exposure is reason why the song has now debuted at #1 on the Billboard Hot 100.
Billboard has just announced that it's revamping its most famous chart to include YouTube video streaming figures, as measured by Nielsen. Those figures will now be included among all the other factors that determine where a song appears on the Hot 100: digital download sales, physical sales, radio airplay, on-demand audio streaming and online radio streaming.
As a result of all that YouTube exposure, "Harlem Shake" is now only the 21st song in the more than fifty-year history of the Billboard chart to debut at #1, and it's the first song to do so by an artist who's pretty much unknown.
Baauer, whose birth name is Harry Rodrigues , is a Brooklyn-based producer who released "Harlem Shake" last June. The song didn't really start selling until last week, however, as the "Harlem Shake" meme spread on YouTube. In the past week, it experienced a sales increase of 1,359%, according to SoundScan.
For those unfamiliar with the whole "Harlem Shake" craze, a typical video features one person in a group -- usually wearing a mask or costume -- dancing alone to the song for about 15 seconds, while everyone else ignores them. When the bass drops, suddenly everyone else starts dancing wildly, all sporting their own costumes or crazy props.
Copyright 2013 ABC News Radio