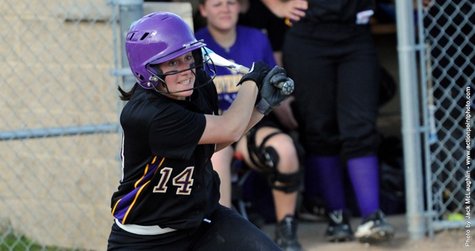 MARQUETTE, MI (UWSP) - The
UW-Stevens Point softball team won game one
against Lake Superior State , 9-3, and then dropped game two against Carthage, 12-5 Friday eveing in the Superior Dome. The Pointers posted a five-run fourth inning to power past the Lakers in game one.
Alicia Hahnemann
(Appleton, WI/West) had two extra base hits in the game, tallying two doubles and going 3-for-3 in the game.
Sam Raddant
(Shawano, WI/Shawano) belted a solo home run in the win and
Morgan Koth
(Cedarburg, WI/Kettle Moraine Lutheran) powered a triple to right field for her first career hit.
Kali Riddell
(Bloomington, IL/University) was a workhorse on the mound, striking out five in seven innings of work and allowing just two earned runs in her first career collegiate game. Game two:
Paige Meulemans
(Appleton, WI/Kimberly) went 2-for-3 at the plate but the Pointers fell to Carthage College in game two of the day. UWSP took an early 1-0 lead as Jordan Schreiner belted a leadoff home run to start the first inning. Meulemans plated three runs in the game, homering in the fourth and singling in the sixth.
Michelle Jones
(Madison, WI/La Follette) suffered the loss on the mound, striking out five and allowing five earned runs. UWSP will face Carroll and Edgewood Saturday afternoon in the Superior Dome.