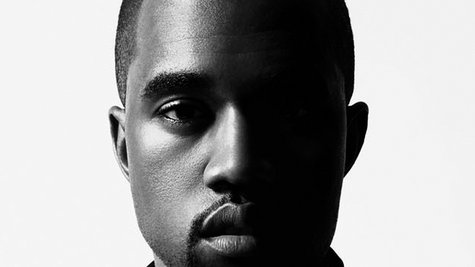 Kanye West's never been the shy, retiring type, to say the least, and he let loose onstage in London Saturday night, ranting against the Grammys -- which just awarded him and Jay-Z several trophies earlier this month -- to corporate sponsorships and, perhaps, Jay himself.
According to Billboard, Kanye spoke and rapped for 10 to 11 minutes over an instrumental version of his G.O.O.D. music track "Clique," slamming the "business" portion of the music business. He drew some surprised reaction from the audience, though, when he said, "I got love for Hov but I ain't f**king with that 'Suit & Tie.'"
So, was Kanye really saying that he hates Jay-Z's collaboration with Justin Timberlake ? Some fans have interpreted Kanye's comments as being against business in general, with "suit and tie" as a metaphor for corporate "suits," while others are convinced he was really slamming the song "Suit & Tie." He hasn't clarified that point.
Kanye's main target, though, seemed to be the fact that the music business is basically all about money.
"I hate business people," he rapped. "People get on the phone with me and tell me, 'What kind of business can you do, though? What type of business are you doing? What's the numbers? How much did you sell?...How much shampoo can you sell with your face on it and s**t?'" Remind me again why we in this s**t...Since when [is] making music about getting rich? Since when [is] making art about getting rich?"
He added, "Remind me again why the Grammys still suck my d**k."
Kanye also went off on artists who sign big-bucks corporate sponsorships, saying sarcastically, "Can I sell a drink for you please? So you can help me put on a better show? Please corporations. Can you please support me? I swear I'm a nice n***a now. I swear I'll put the pink Polo back on. I swear to you...I'll tell my fans your s**t is cool. And if they believe in me, they should also believe in you."
Then, in a reference to his notorious MTV VMA stage invasion, he said, sarcastically, "What's my public rating now? Are they liking me again? They forgot about the whole Beyonce thing, right? Okay, cool."
Copyright 2013 ABC News Radio