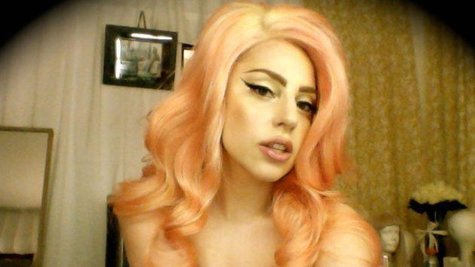 When a celebrity is about to undergo a medical procedure, what's better than getting some reassurance from another celebrity who's undergone the same procedure? That's apparently what Lady Gaga experienced last week when she had surgery to repair a hip injury. The New York Post reports that Yankees star Alex Rodriguez gave the singer a pep talk before she went under the knife.
According to the Post , A-Rod and Gaga both suffered from the same medical problem: she has a labral tear in her right hip, while he had one in his left, which was repaired January 16. The paper reports that they have the same surgeon, and the two native New Yorkers arrived simultaneously at the doctor's office last week. A-Rod was there for a follow-up appointment, while Gaga was prepping for her operation, reports the Post .
A source close to Gaga told the paper, "It's natural for anyone to be nervous ahead of this type of surgery, especially as a performer or athlete under tremendous pressure to make a quick recovery and be back at peak performance...Gaga was anxious, but Alex talked to her for a while and was able to reassure her."
Gaga came through the surgery fine, and tweeted her thanks to fans for their support soon afterwards.
Copyright 2013 ABC News Radio