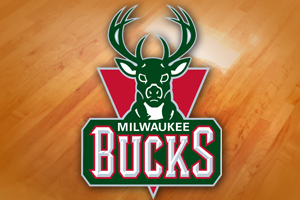 HOUSTON, TX (WSAU) A buzzer-beater by Monta Ellis gave the Milwaukee Bucks a huge victory in Houston. Ellis put up an off-balance 27-foot shot on one leg with less than a second to go. It rolled around and almost bounced out before it went through the net, and gave the Bucks a 110-to-107 victory over the Rockets.
Had Ellis not made the shot, the game would have gone to overtime. But that's the last thing Ellis wanted, saying he was tired at that point. And for good reason, since he played 45 minutes in Milwaukee's second game in two nights. Ellis led the team with 27 points, a season-high 13 assists, six rebounds, and six steals. Coach Jim Boylan said he knows of no one in the N-B-A who's playing harder right now.
Ersan Ilyasova added 20 points and 10 boards. And the Milwaukee bench out-scored Houston's 42-to-23, as the Bucks extended their lead to five-and-a-half games for the final playoff spot in the Eastern Conference.Milwaukee is also just a game-and-a-half behind Boston for the Number-seven slot.
James Harden had 25 points and seven assists for the Rockets. But he also committed seven turnovers, as Houston ended five straight home victories.
It was Milwaukee's second straight win at the Toyota Center after losing its last 10 there. The Bucks will host Toronto on Saturday night