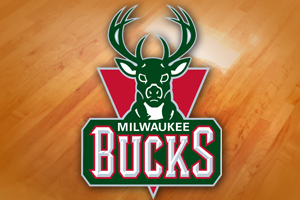 DALLAS, TX (WSAU) The Milwaukee Bucks ended a three-game losing streak with a 95-to-90 victory at Dallas Tuesday night. The Bucks scored the game's final five points. Mike Dunleavy put Milwaukee in front for good by hitting a jumper from 19-feet out with just over a minute to play. Ersan Ilyasova made three free throws in the final 17 seconds, as the Bucks were finally able to close out a game after dropping their previous three by a total of six points.
Monta Ellis had 22 points, nine assists, and six steals. Larry Sanders had foul trouble early, but he recovered enough to have 13 points and 13 rebounds. Bucks' forward Drew Gooden came off the bench for the first time in six games, and had eight points in 10 minutes. Gooden was given an opportunity after the Bucks suspended center Samuel Dalembert for a game. He missed the team's shoot-around yesterday morning.
Dallas center Dirk Nowitzki had 21 points and a season-high 20 boards. The Mavericks only made 1-of-17 from three-point range, as they've lost two straight after winning five-of-six.
The Bucks picked up only their second victory in their last nine. And they expanded their lead for the final Eastern Conference playoff spot to five games over both Philadelphia and Toronto. Milwaukee plays at Houston Wednesday.