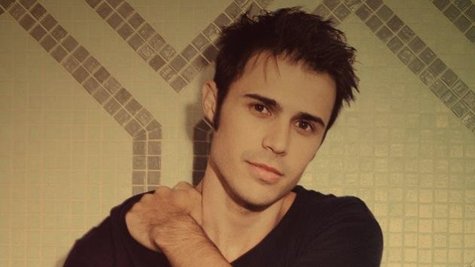 Kris Allen was involved in a head-on car collision on Tuesday, but he appears to be in good spirits and excited to share the news that his wife Katy is expecting a baby.
Allen tweeted late Tuesday night, "Yes I got in a really bad wreck tonight and yes I'm having a lil baby. #gonnabeadaddy" Allen added, "Thank you @ford for equipping me with a car that kept my whole family @katyallen @ZorroPup and the little one we have on the way safe."
The former American Idol champ's mother, Kimberly Allen , tweeted a photo of a wide-eyed Kris in a neck brace, nursing his arm -- presumably he was just making that face for the camera -- and wrote, "From Kris: he's in a lot of pain, arm broke, may not play guitar for a while. Prayers welcome please!"
Allen's mother also said of Kris and his wife Katy , "Kristopher and Katy are both pretty beat up but ALIVE! Thank you Jesus! They are setting his arm now and will have surgery [Wednesday]."
Copyright 2013 ABC News Radio