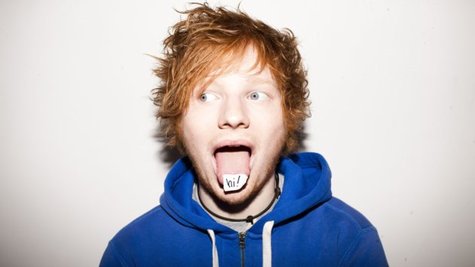 Ed Sheeran 's gotten plenty of attention for his music over the last few months, but he'll never win a prize for his fashion sense. The always dressed-down singer, who favors hoodies and t-shirts, has been named the U.K.'s Worst-Dressed Man by British GQ magazine, but he doesn't seem to mind.
On Twitter , Ed wrote, "named no.1 worst dressed male in GQ, glad they noticed." He added, "i did wear a Burberry suit once."
But Ed's fans, as you might imagine, aren't happy about this, and got the hashtag #WeLikeHowEdDresses trending on Twitter. As one fan wrote , "He's the only person I know who can wear hoodie and jeans to the most important events and still look good." Indeed, Ed was roundly criticized for wearing a hoodie to the closing ceremony of the Summer Olympics.
Meanwhile, Ed himself is focusing on the positive things, like his latest musical accomplishment, which he trumpeted on Twitter. "Ah! The A Team has gone platinum in America with 1 million copies sold," he wrote. "I like that alot."
Copyright 2013 ABC News Radio