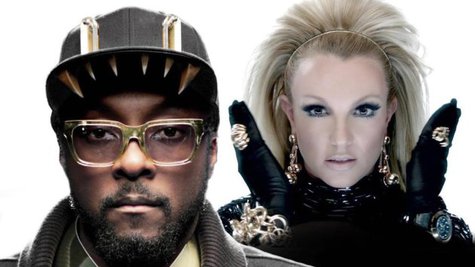 Britney Spears tweeted recently that she was "working hard" on new music, and added, "Collaborating with some new inspiring producers." Well, now we know who some of those producers are.
Britney's rep tells Entertainment Weekly that the singer's project is still in its "early planning stages," but revealed that one of her collaborators is producer-of-the-moment Hit-Boy . He's best known for his work with rappers like Lil Wayne , Kanye West and Jay-Z . However, he's also worked with the likes of Justin Bieber , Chris Brown , Rihanna and Flo Rida , and is reportedly working on Beyonce and Mariah Carey 's new discs as well.
In addition, Britney's rep says that once again, she'll be teaming up with will.i.am , her current duet partner on the single "Scream and Shout." But one artist she won't be working with is a guy called Elijah Blake , who's written songs for Rihanna, among others.
Blake claimed in an interview that he was collaborating with Britney and went into great detail, saying, "From talking to her she's definitely trying to push the envelope this time -- and really talk from a more personal point of view." However, the rep told EW that Britney "hasn't worked with" Blake.
There's no word on when we can expect to hear Britney's new music.
Copyright 2013 ABC News Radio