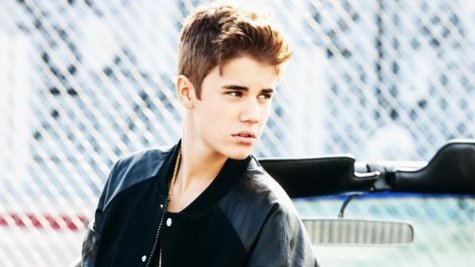 On Saturday, Justin Bieber tweeted to his fans, "i never want to let any of you down. i love u." Was he responding to a series of online photos that showed him at a party smoking something that looked suspiciously like marijuana?
On Friday, TMZ posted the pictures, which the website claimed were taking at a party in Newport Beach on January 2. In the images, Justin is seen laughing and chatting with other party goers while holding what looks like a blunt -- a hollowed out cigar packed with pot -- between his fingers.
Sources tell TMZ that Justin's pal Lil Twist -- the rapper who was driving Justin's Ferrari the day a paparazzo was killed trying to photograph it -- was also at the party, and that he and his brother were the ones rolling the blunts. Sources also claim that despite the presence of Justin's security at the party, none of them seemed to mind that people were taking photos of the singer smoking up.
Writing on Twitter Saturday, Justin didn't address the situation directly, but he appeared to be obliquely referring to his behavior. "i see all of u. i hear all of u. i never want to let any of you down. i love u. and..thank u," he wrote . Fans responding to the tweet reassured Justin that he'd never let them down, with one writing, "Weed doesn't end the world."
But earlier, when he'd tweeted , "everyday growing and learning. trying to be better," one follower snarked, "learning how to roll more blunts?"
Copyright 2013 ABC News Radio