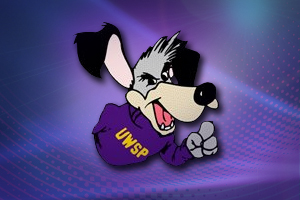 MINNEAPOLIS - USCHO.com and D3hockey.com released their respective men's hockey polls on Monday for the week of Jan. 7.
Fresh off a pair of wins last weekend, UW-Stevens Point (10-6-1, 4-5-1 NCHA) is ranked at No. 15 in both. This marks the first time this season that they have appeared in the top-15 of either poll.
The Pointers, who are 7-2-1 in their last ten games, currently boast the strongest strength of schedule in the country to date according to USCHO. They are 1-2 as a ranked team under the guidance of head coach Chris Brooks.
UWSP will resume Northern Collegiate Hockey Association action this weekend as they take on St. Scholastica Jan. 11-12 in Duluth, Minn. Faceoff is set for 7 p.m. both nights.
This link will take you to UWSP Athletics website, with photos and statistics: Pointers ranked in both USCHO and D3hockey weekly polls