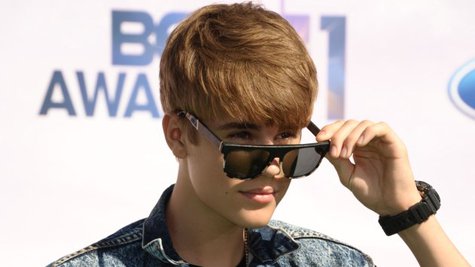 After Justin Bieber teased on Twitter that he'd be both hosting and performing on an upcoming episode of Saturday Night Live, a source now tells ABC News that the Bieb will indeed be doing both, on the show's February 9 installment.
Justin was the musical guest on Saturday Night Live in April of 2010, and since then, he's appeared in some sketches and in a digital short.
Bruno Mars is the most recent musician to have pulled double duty as host and performer on the show. Others who've done it include Justin Timberlake , Taylor Swift , Britney Spears , Garth Brooks , Mick Jagger and Jennifer Lopez , among others.
Though he's only 18, Justin won't be the youngest person ever to have simultaneously hosted and been the musical guest on SNL . The record-holder there is Britney Spears , who was 18 years and 163 days old when she did it on May 13, 2000. Justin will be 18 years and 338 days old when he does it, since he turns 19 on March 1.
Copyright 2013 ABC News Radio