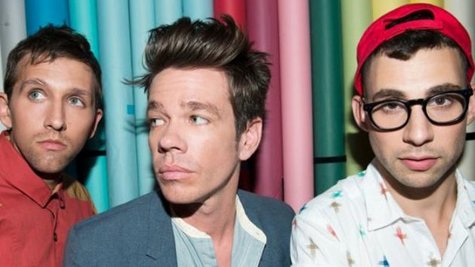 If you're tired of listening to fun. 's Grammy-nominated album Some Nights , you can check out a new song from the band right now at RollingStone.com . It's called "Sight of the Sun," and it's featured on the upcoming soundtrack for the acclaimed HBO series Girls .
"Sight of the Sun" was actually recorded for Some Nights , but it didn't make the album because at the time, the chorus of the song included a sample the band was unable to get the legal rights to. Frontman Nate Ruess tells Rolling Stone , "I ended up rewriting the chorus and actually like it better than the sample now."
In addition to the new song from fun., the compilation features a new track from Grouplove titled "Everyone's Gonna Get High," a song from Swedish pop sensation Robyn and tunes by a variety of alt-rock acts.
Girls -- Volume 1: Music from the HBO Original Series will arrive at all the usual outlets on Tuesday. The second season of Girls premieres on Sunday on HBO.
Copyright 2013 ABC News Radio